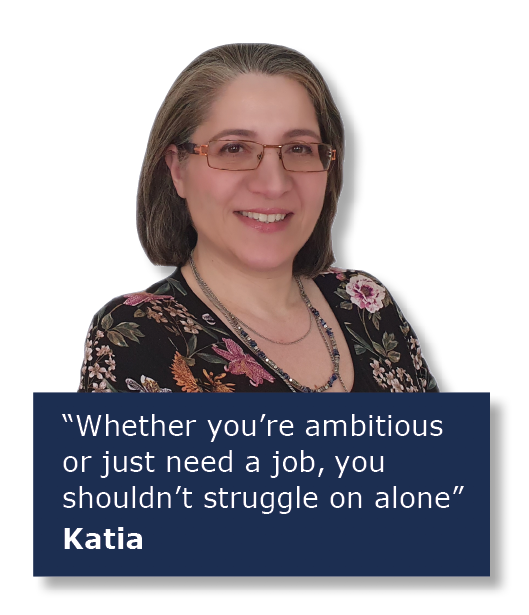 Hello. I'm Katia
I provide specialist coaching, guidance and support through the intensely competitive process of applications & interviews
If you're like my clients, you work hard and want to do well, but your next career step's not that straightforward. 
The challenges of a big promotion, side step/role change, career pivot, redundancy, return-to-work or career-gap situation mean you don't feel like the top candidate.
And the process is endless - CVs, cover letters, online applications, interviews, exercises & assessments - before you get to the final offer.
All the time wondering how you'll compete with more experienced applicants or those with less experience who 'sell' themselves better. 
No wonder doubt seeps in - particularly after a rejection. 
That's where I can help you. I help experienced professionals take the career step they deserve but doubt is possible.
Why 'Mastery'?
Because you can master key job applications & interview skills
You can learn how to go for the right job and improve your chances - as a better prepared candidate.
The best part of my job is to see clients go from
unsure to a credible candidate that's genuinely them... but super competitive
. 
And it always surprises me how quickly we see results.
You just need an open mind and be willing to try out a fresh approach to learn something new. The first step is to book a free
Consultation Call
.
Booking via Mailchimp Appointments
​​​​​​